A wonderful surprise awaited me in the mailbox last week! A box of letters had arrived from England, sent by an 80+ year old man who had lived in Canada as a child. He and his sister had been evacuated to Windsor, Ontario for the duration of World War II where they lived with my great aunt and uncle. The box contains dozen of letters from 1940-1945; each opened and examined before delivery to the children's parents. Most were written by Aunt Dorothy, but some envelopes contained notes from young John. He even pretended that his turtle, Tarzan, wrote some of the messages.
I never knew my great aunt, She died just before I was born. Reading the letters she wrote to England will give me a sense of who she was as well as a picture of daily life during the war years.
Transcribing her words will take me a long time, but I'm looking forward to the task. Maybe another book will result. Who knows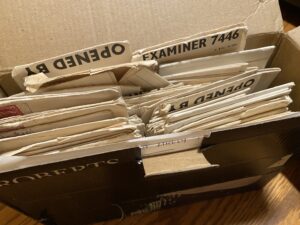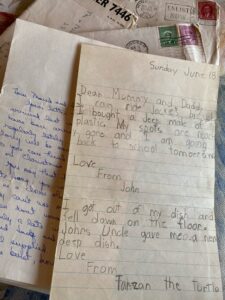 ?