Criminal Activity, a forbidden girlfriend, a joyride – they could spell disaster for 16-year-old Kilian Barker. Then a chance encounter between this streetwise foster kid and a World War II veteran sets in motion events that neither could have predicted.
Contact the author to arrange readings, presentations or speaking engagements for book clubs, schools or community groups.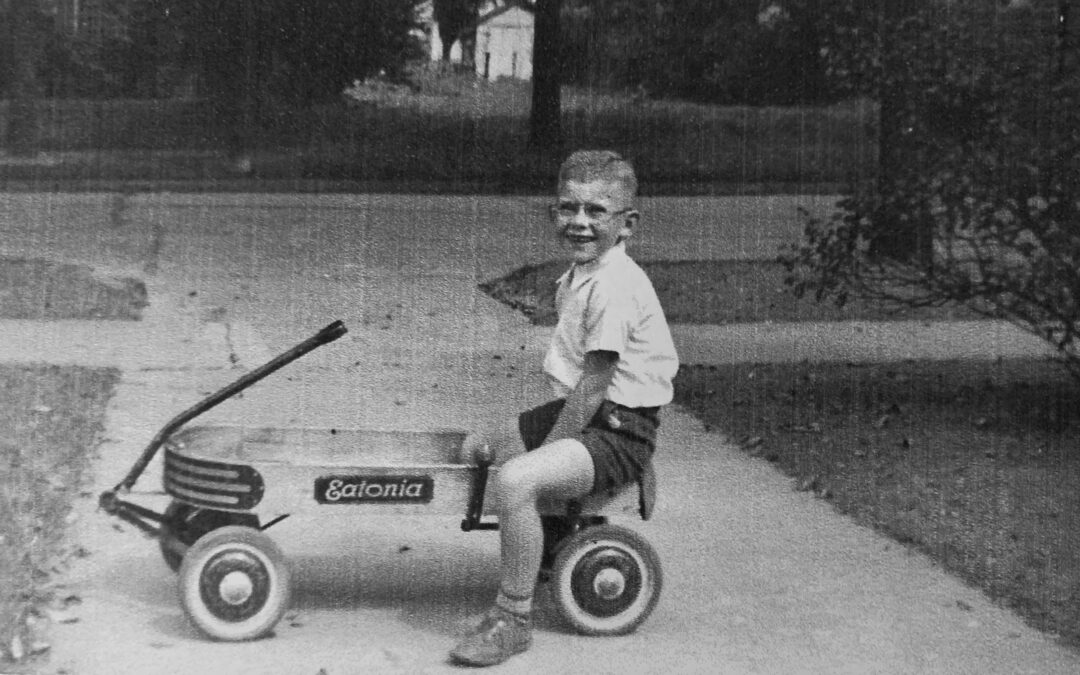 Sad News This happy little evacuee, sitting on his 'truck', spent the war years in Canada with my great aunt and uncle. The loving relationship he developed lasted a lifetime. Although Aunt Dorothy died in 1949, John visited and kept in touch with Uncle Dave...
read more